Shekinah, the Angel of Unity explained:
We are here.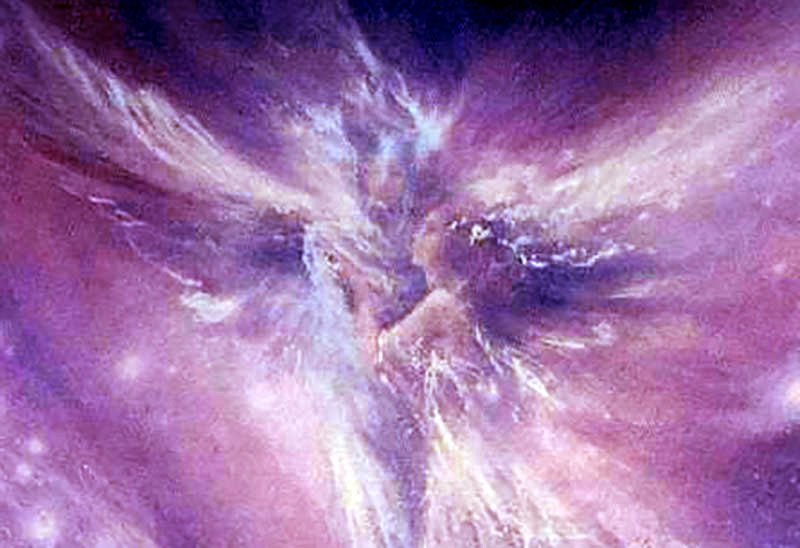 We are One. We are United.
Beyond duality of union and connection in the state of oneness.
The concepts of union and connection imply there are two separate beings experiencing each other.
In oneness, the reverse is true. There is one intelligence, one love, one presence experiencing itself in many forms.
Just as the seeds of an apple are the apple, so too are you a seed of the Divine. Within the seed of you is the whole. As you nurture the seed of you, it grows or expands into the wholeness of the Divine. Just as the apple is a part of the tree, so you too are a part of the Tree of all Life.
What is the opportunity today?
The opportunity is to see the people you meet as other apples from the same tree. Other seeds from the same apple. You are all from the same Source.
It doesn't matter if you know each other or not. Agreeing is irrelevant.
You breathe the same air, eat the same food, drink the same water. You are one in the flowering of life. You are a part of the experiment of expansion.

You are the whole expressing a unique aspect that is you.

Everything is included! Your home, the couch you sit on, the blanket, the light illuminating the room, the fire warming you, the plants, all one.
The opportunity today is to Remember Union with everyone and everything.

Remember abundance, joy, love.