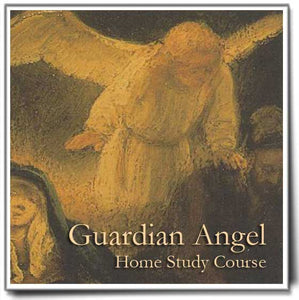 Get immediate access to this downloadable home study course.
Everyone has a guardian angel, and some people have more than one! Our guardian angels are messengers from God, sent to guide us as we make our way through life.
Each guardian has unique attributes. Your personal guardian angel has the distinctive combination of qualities needed to help you lead a spiritually fulfilling life. Your guardian angel's primary concern is strengthening your connection with your soul in order to bring your soul purpose into greater awareness and focus.
The soul contains the qualities you need to succeed in fulfilling your soul purpose. Qualities such as faith, courage, gratitude, determination, devotion, love, and vision emerge to become the dominant forces directing your life when you are connected with your guardian angel and your soul. In this course, you will be introduced to the Seven Gifts of Your Guardian Angel.
You'll also learn to do a more advanced 5-card angel reading to deepen your connection with your guardian angel and to gain clarity and focus in determining your next steps toward your soul purpose.
I recommend my Angel Blessings Cards for angel readings. The crowning glory is the Guardian Angel Meditation. You'll want to experience this deep connection with your angel. It is profound.
*Upon Checkout you'll receive a link to download all PDFs and Audios which include the following:
1 – Class Guide pdf
2 – Guardian Angels Lecture mp3
3 – Guardian Angel's Kiss Sacrament mp3
4 – Guardian Angels Q & A mp3
5 – Guardian Angel Meditation mp3